Headlines !
The museum team invites you to enjoy Spring 2021
The museum is now OPEN
"This World That Was Mine"
A NAÏVE ART SALE EXHIBITION.
A second fundraising effort in pandemic times
Six years have come and gone since the presentation of the "Marcel Dargis se souvient" exhibition. Since then, the artist has focused on the creation of large-scale works, at times revisiting past themes and, at others, taking on new challenges of interest. In this, his 92nd year, the Museum welcomes him once again to showcase his very distinctive Québec culture chronicler's talents.
To view all available works click HERE.
For more information or to purchase an artwork, please contact us at (819) 843-2099 or by email at the following address: info@artnaifmagog.com.
Also available at the Museum
"Gentlemen and Ladies' Naivety"
Naive artists are for the most part storytellers who present their vision of the world to us. Men or women, in doing so, reveal facets of their culture. But do they reveal the same? This is the question that is explored in this exhibition.
Both these exhibitions will remain accessible at the Museum until June 13, 2021, in compliance with the government's pandemic guidelines.
Also available online !
The Coronavirus Times, where I live
The Museum is always open online, regardless of the pandemic's ups and downs; stay on this site and browse through the virtual exhibition below entitled
"Naive art under the influence of COVID-19"
At our invitation, many artists have begun to send us new artworks that comment on the worldwide evolution of the pandemic situation in 2021.
Welcome
Friends of Naive Art, you have landed at the right place. Whether a professional artist, a Sunday painter, a collector, a gallery operator, a researcher, an educator, a student or passerby, there is something new to stir your curiosity. A wind of another kind is blowing from the paintings of our featured artists. You will be hard pressed to discover how everyday life can become a philosophical quest.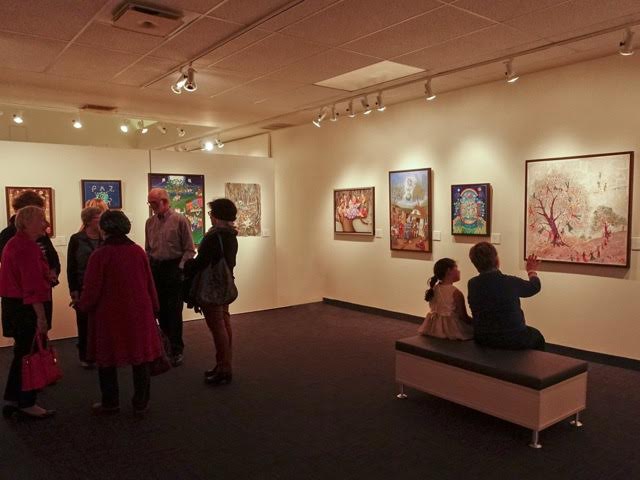 The Collection
Around 850 art works, more than 300 artists, 34 countries, 5 continents! Is there some serious thinking in this naive form of expression? Playfulness can rightly be expected, but subtle questioning of an era or society? Are there strange relationships to your own concerns and whereabouts? Dreams, empathy, desire to better the world and this strong urge to travel into foreign lands and minds are all there, ready to challenge you, as seen in this animation showcasing the permanent Exhibition or our permanent collection .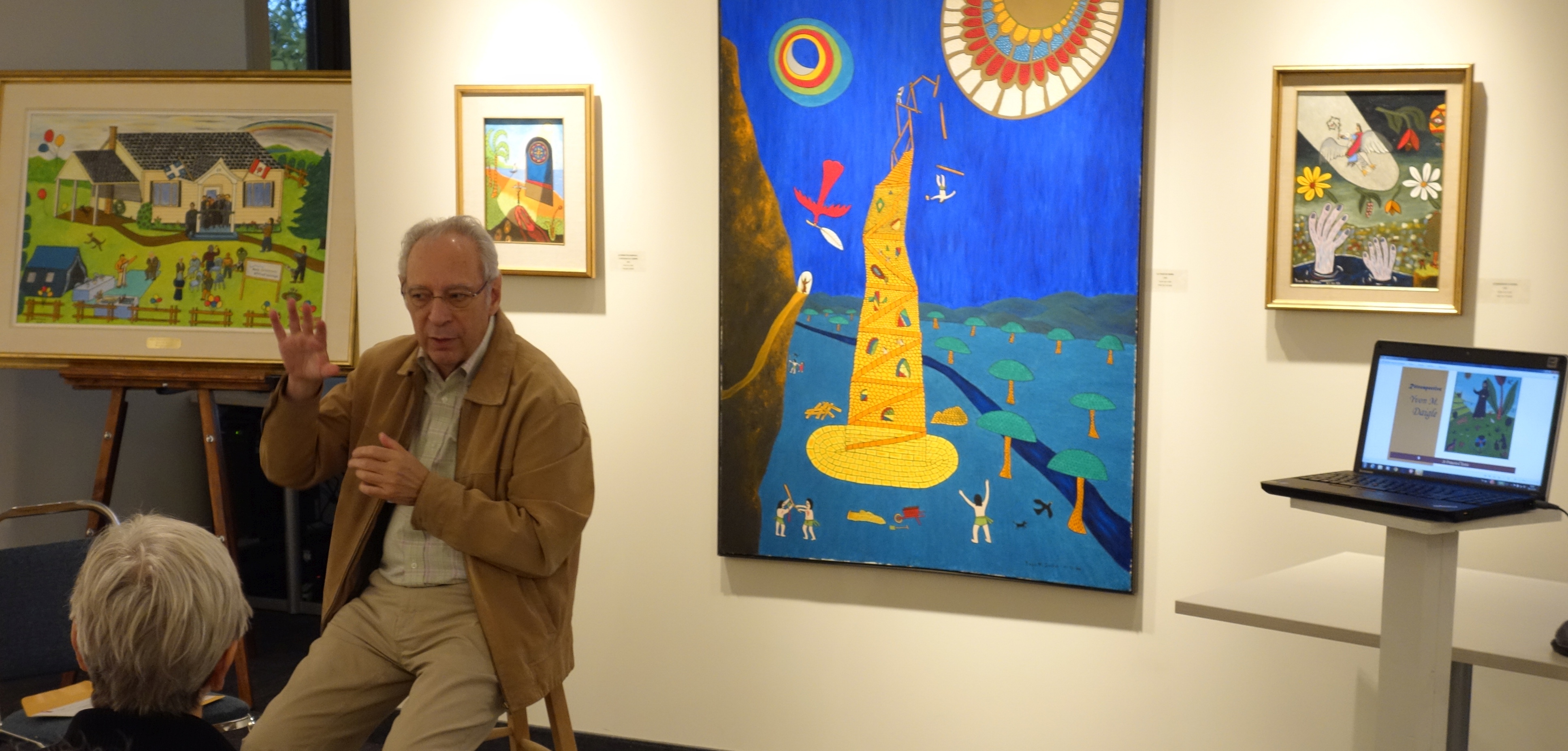 Come visit us!
While you can have a lot of fun exploring and personalizing the virtual Collection on this web site, to decipher the unusual and connect it with your personal mindscape, you must come face to face with our astonishing array of visual experiments at the Museum itself.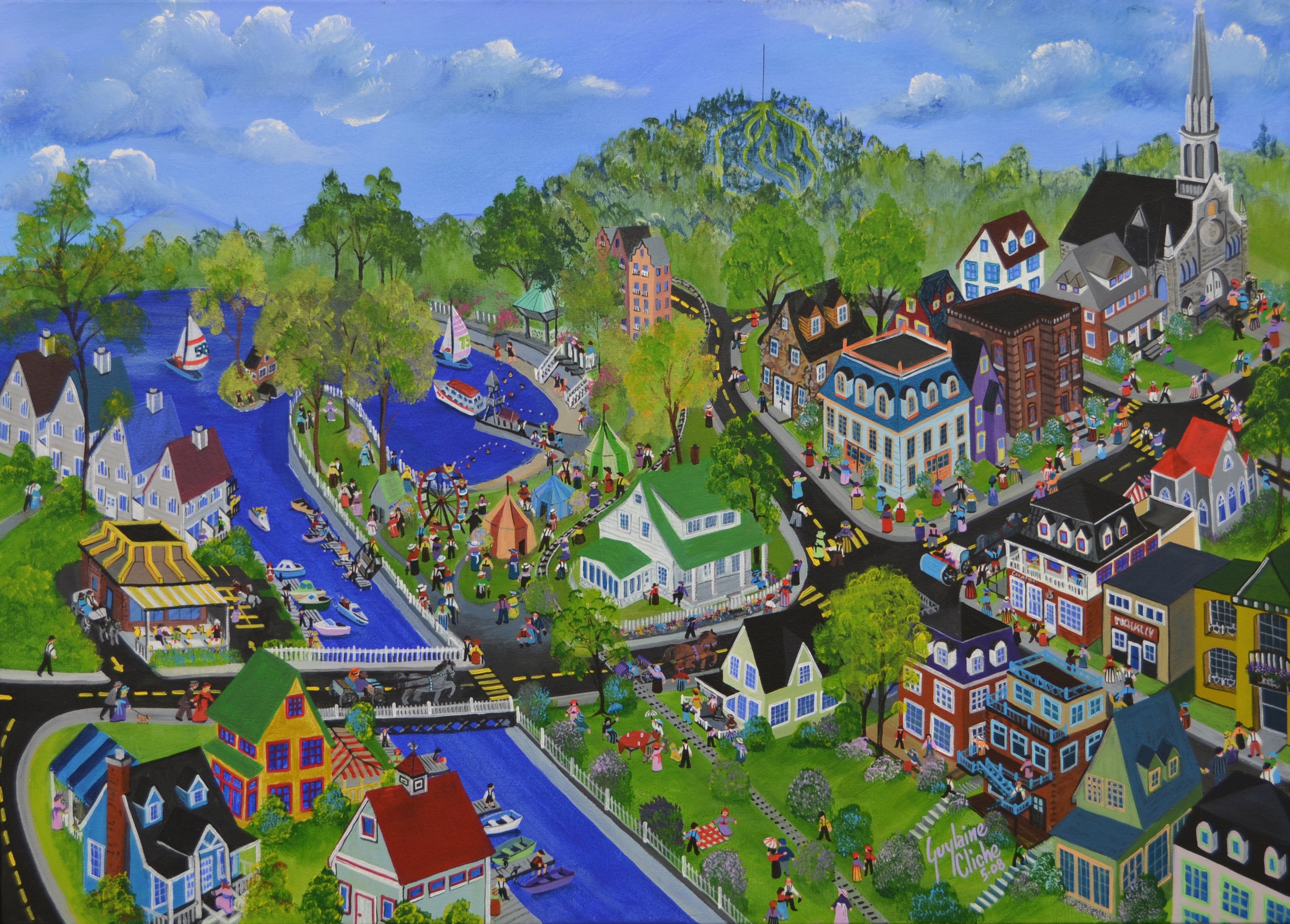 Meet the artists on Facebook!
Visit (+ LIKE!) our dynamic Facebook page to chat with friends, artists, Gallery operators, amateurs and promoters of naive art. 3000+ LIKEs! Works by artists from all over the world, from our collection or suggested discoveries, comments published and discussed. Not-to-be-missed special events are also announced. A friendly virtual Gallery where each one can speak her mind in her own language.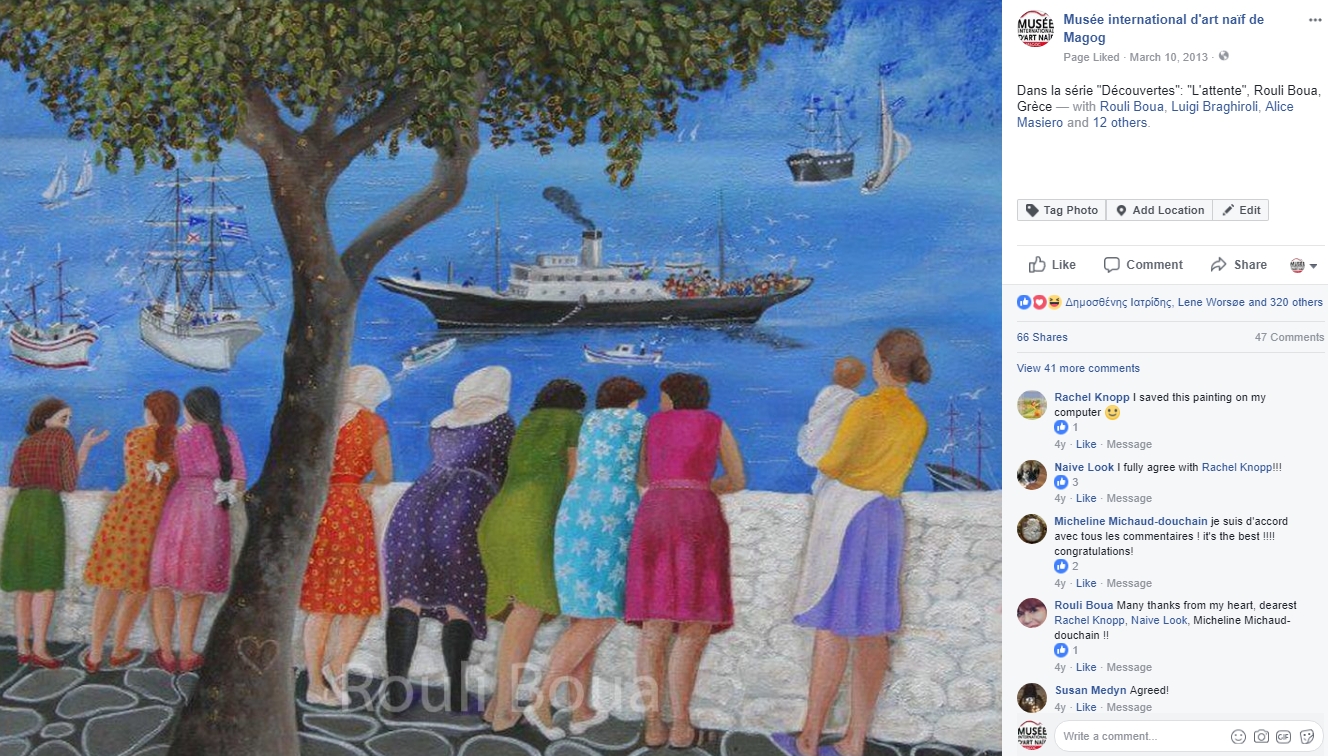 MIANM
61, rue Merry Nord
Magog, QC
CANADA J1X 2E7

Tel.: +1 819 843-2099
Email: info@artnaifmagog.com
Webmaster/Web Edition: Pierre Roy
Hours

From Wednesday to Sunday, 12:30 to 17:00

Anytime by appointment